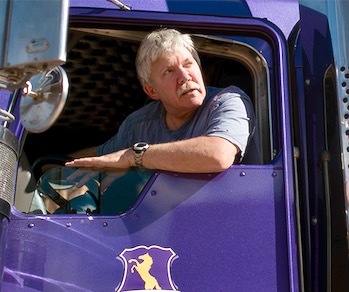 "a unique and innovative approach to OTR driving."
OUR OFFER…
About 100 days at home per year.
Steady salary based on miles and experience.
Bonuses for tarped loads and other accessorials.
Paid vacation, personal days, and holidays.
Comprehensive health, life and dental, retirement benefits.
State of the art equipment.
Pre Pass, EZ Pass, electronic communications, Sirius XM Satellite Radio, in truck dish TV.
Company paid reserved truckstop parking where available, and motels when necessary.
Open-line communication with upper management.
Approved pet and rider program.
Job Type: Full-time
Salary: $60,000.00 to $70,000.00 /year
JOB HIGHLIGHTS
JOB SUMMARY
We are a small sized, family owned and operated, financially stable and diversified motor carrier. We operate step deck and dry van trailers . We have an excellent personal reputation in the industry, with a focus on education, safety, and compliance. Each of our employees contributes to that mission.
RESPONSIBILITIES AND DUTIES
We are looking for just a few drivers.
Legacy professional drivers are among the most qualified in the entire trucking industry. All of our drivers go through continuous education and training. We employ the type of people who meet stringent hiring policies, and appreciate operating in full compliance with regulations and safe trucking industry standards.
Less stress and relaxed environment.
Our approach to a less stressful job is innovative. We offer a decent salary and benefit package that out-competes the demands expected with per mile pay. We don't expect drivers to drive 11 or even 10 hour days, unless they want to. Neither do we expect them to work 14 hour shifts day in and day out just to make a living. For that reason, we pay salary. You make the same whether you drive 9.50 hours or whether you drive 11, or whether you work 12 hour or 14 hour days. If you have a layover, you're still paid the same, including having a motel when necessary. If you want a paid reserve spot at a truck stop, that's on us too. This is an OTR job, but our goal is for you to be home about 100 days a year, and enjoy your life.
DRIVER QUALIFICATIONS
Experience: at least one year of verified over the road tractor trailer driving experience, or we will train and employ you if you meet our high expectations and standards.
· Clearance: all drivers must have an excellent motor vehicle record and a thorough background check, including criminal background check.
· Interviews and Assessment: all of our drivers must pass a minimum of two Legacy interviews and an initial assessment at the start, and at least three additional assessments during the first 90 days. We will consider your knowledge, skills, attitude, work ethic, professionalism, safety performance, and ability to communicate, among other things.
BENEFITS
Our Offer…